Visit us
Our store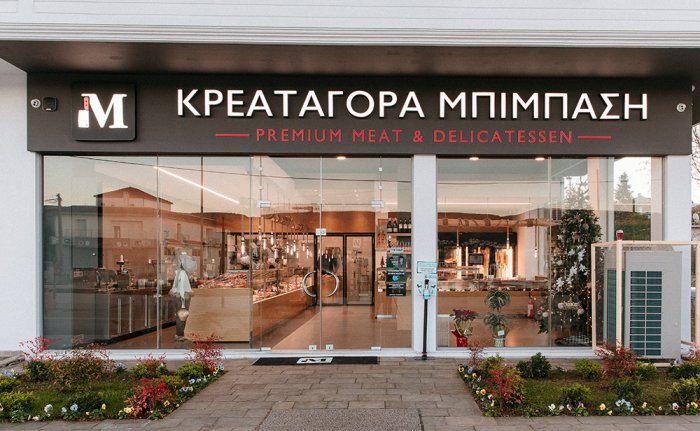 Our store's experienced team of salespeople are always ready to offer you the right advice on the piece, the cut and even the "recipe" for every occasion.
We are here for you, the meat lovers, for you who know special cuts, distinct flavors and true quality on your plate. Your satisfaction is our eternal concern. Our continuous effort does not end only within our store. So, for your best service, we carry out home delivery on the days & the hours they serve you.
At the same time, in the specially designed space of our personal preparation room, we create and propose particularly smart and original ideas for your everyday or festive table as well as your events with special ready-to-cook products, preparations from us, according to your own needs and preferences. This undoubtedly differentiates our butcher shop from the rest and makes it a benchmark in the city.
In our butcher shop we have the need to respect each customer and try to fulfill their every wish!
Our commitment, the best possible quality in all our products. Find us every day, except Sunday, from 08:30 in the morning to 20:30 at night at the 4th km of Ioannina - Athens, in Ioannina. All you have to do is visit us...